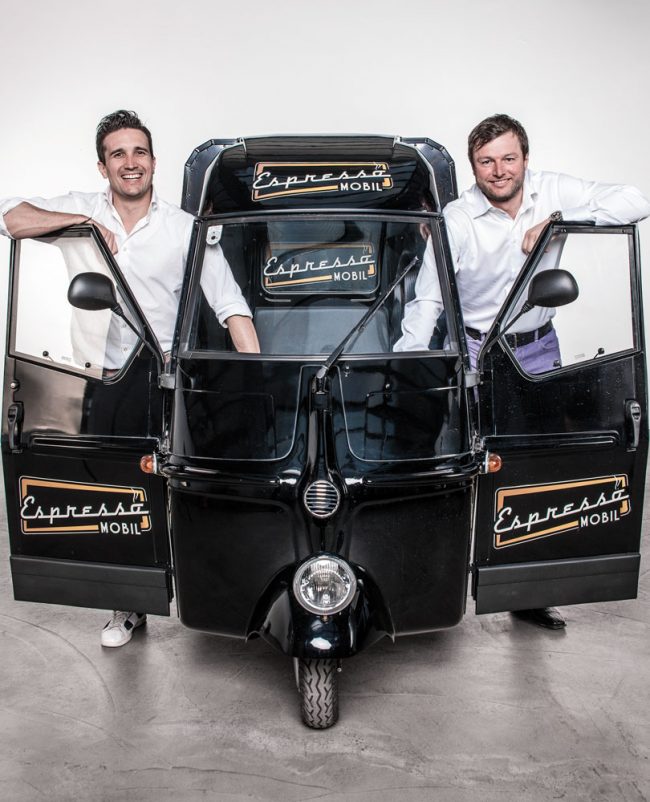 In 2012, Peter Lindmoser and Moriz Fleissinger founded Espressomobil, the first mobile coffee provider in Austria. Since 2017, Reinhold Lindmoser has been on board as a partner to drive international growth. The combination of a fully digitalized, a proven mobile system and the best coffee quality, has enabled the coffee brothers to start in new countries. Espressomobil is present in 8 countries in 2021 with around 100 rolling coffee machines. Every year, Espressomobil prepares more than 1,000,000 servings and spoils many coffee lovers.
Mobile coffee sales in cities

Friendly, highly trained employees

Latte type & perfect espresso
High-quality & local product

Packaging made from sustainable raw materials

Digital on boarding system via online app
Every coffee machine is fitted with a modern system which allows you to have an overview of sales and to manage your products. With this system, customers always know exactly where they can enjoy their Espressomobil coffee. Furthermore, employees can be trained at any time using the online app. Know How is King is our motto.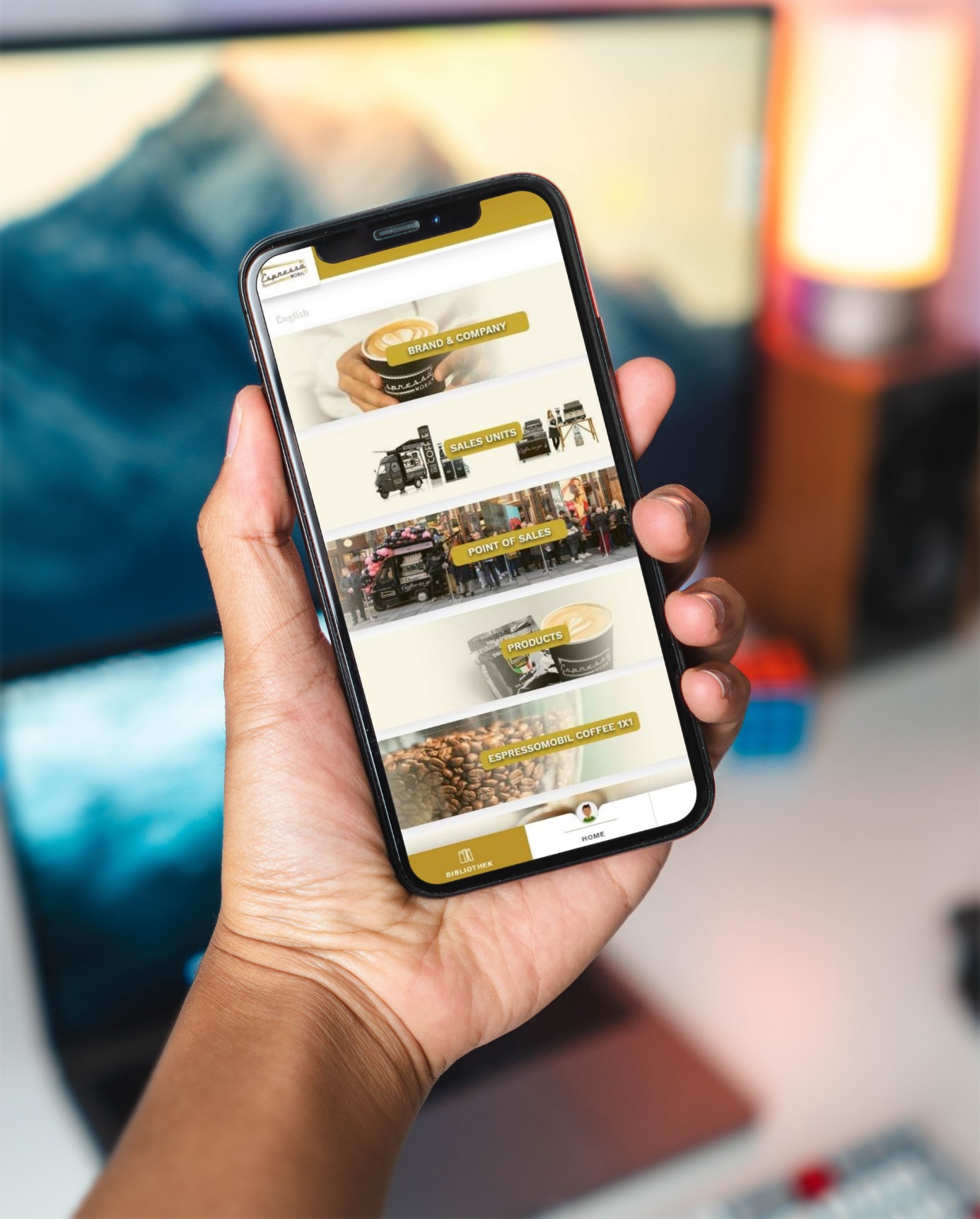 Quality of the product and the unique preparation methods are determining factors in the coffee market.
Do you recognize yourself in this description?
Would you like to receive the benefits of owning an Espressomobil franchise?
In that case, you should immediately request additional information. We are always searching for individuals who will expand the Espressomobil brand in their region. Experience in food service is not a requirement for future Espressomobil franchise partners.
Find out in a non-committal conversation, whether you and the Espressomobil system fit together.
I am looking forward to your message
reinhold.lindmoser@espressomobil.at
Have you developed a taste for it?